On

December 1, 2020

Tags: Casablanca One day Tour, Essauouira One day Tour, Fes One day Tour, Food Tour, half-day tour souk, Marrakech cooking classes, Marrakech full day tour, Marrakech half-day tour, Marrakech One day Tour, Meknes One day Tour, Merzouga Sahara Desert Tour, Morocco Imperial City Tour, Morocco One Day Tours, morocco sahara desert tours, Morocco Sahara desert tours from Marrakech, My Morocco Travel, Ourika Valley One-day Tour, Ouzoud Waterfalls One day Tour, Rabat One day Tour, Sahara Desert Tours, Volubilis One day Tour, Zagora Sahara Desert Tour
No Comments
Morocco Tour Packages
Amazing Morocco Tour Packages
Fez city Tour offers an extensive variety of Morocco Tour packages: Morocco's Imperial Cities, the Sahara Desert, and wonderful valleys. As a Morocco Travel Specialist, Join us on a unique flavor that guarantees you to explore Morocco's.
We offer one-day authentic visits inside Morocco's Imperial Cities, cultural tours, Sahara Desert tours in 4×4, and more… Every traveler that chooses to travel with My Morocco travel will return home with a genuinely memorable experience.
Morocco's Imperial City incorporates visiting the Imperial City of  Marrakesh. Licensed Historical Guides who are Imperial City experts will make you indulge in this historical city with its rich history. You can choose from a
Marrakech half-day tour
or a
Marrakech full-day tour
to explore the historically charming medina on foot. Your guide will escort you through the streets and alleys of the Djemma.
Morocco Cuisine & Food Tour
Stay in Morocco and experience a long stay in Marrakech where you will learn how to cook traditional Moroccan food with the best chefs. Enjoy 
Marrakech cooking classes
and a 
half-day tour souk
where you'll walk in the twisting alleys to find the best products and unique handicrafts if you want a new type of tour. So, don't miss these.
Top

Morocco Tour Packages

Sahara Desert Tours

The exquisite Sahara Desert Tour is a magical and adventurous journey into Southern Morocco's Desert Dunes and Berber towns, Kasbah, 4*4 tours, and more. Our desert tours offer an ideal Morocco experience and they are a full indulgence with dinners and remains at special Riads and Desert camps.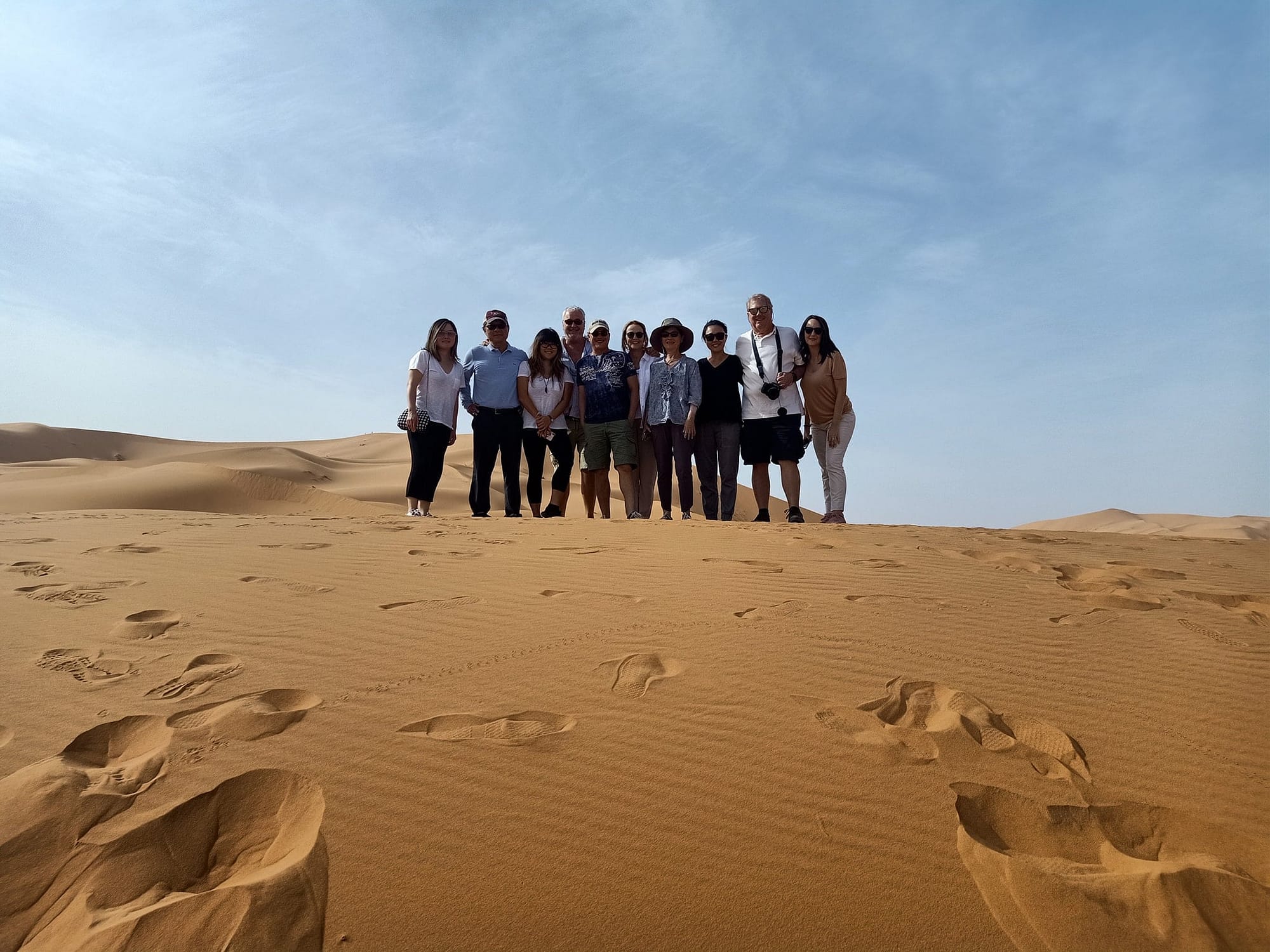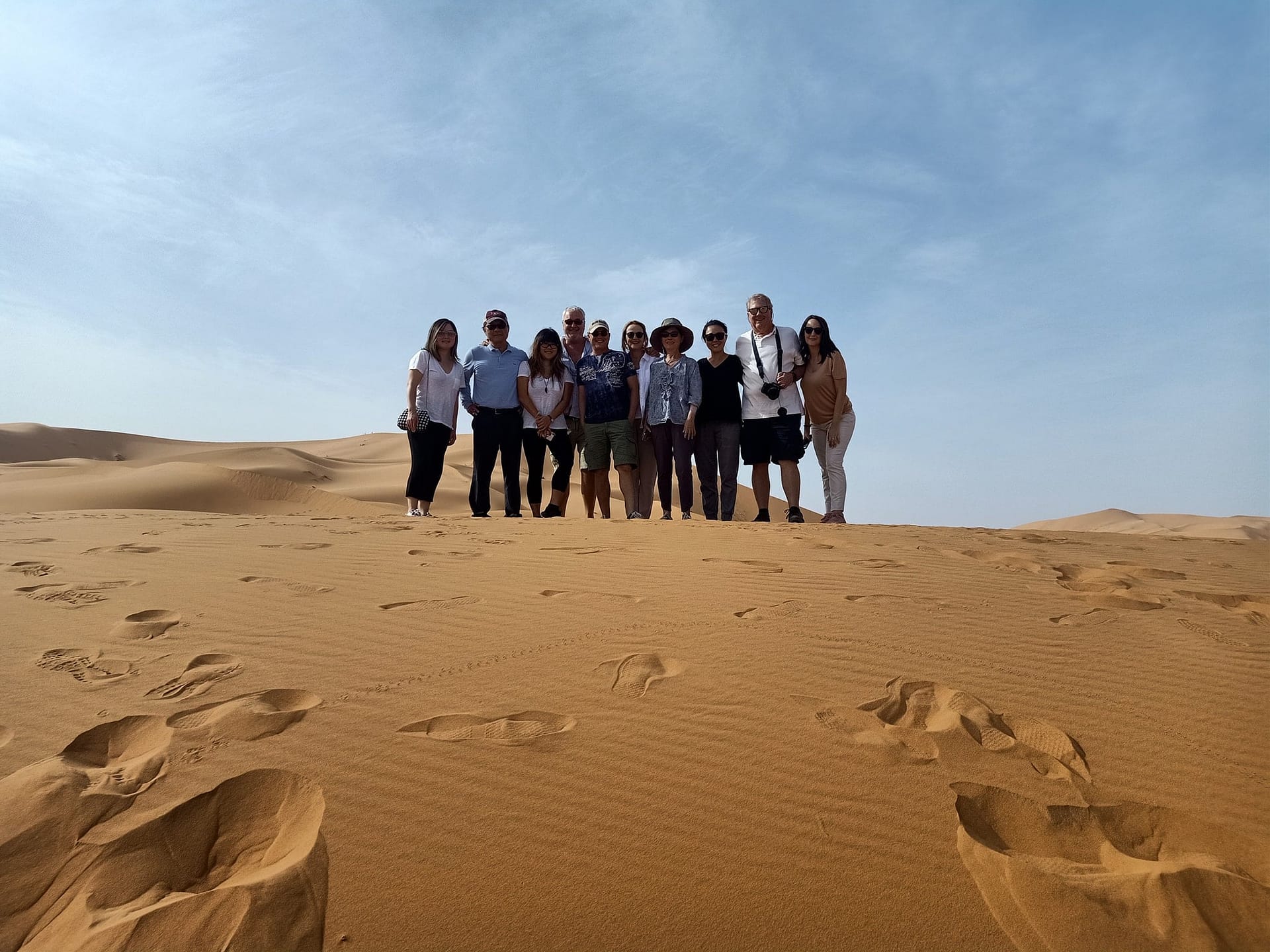 Merzouga Sahara Desert Tour best Morocco Tour Packages
The Merzouga Sahara Desert trips in a 3 Day desert Touror 4 Day Saharawhich begins from Marrakech and can end either in Marrakech or Fes are an excellent way to explore, indulge, and relax in Morocco's endless dunes.
Zagora Sahara Desert Tour 
The Zagora Sahara Desert trip is 2 days desert Tour, a short one to Morocco's smaller dunes. However, it's a good alternative for those wishing to explore a night in the desert.
Morocco's Waterfalls Tour
Travel to Morocco and visit the Cascades of Ourika and Ouzoud Waterfalls on a Marrakech day excursion where to enjoy a stress-free and relaxed tour in the heart of nature.
Morocco One-Day Tours Best Morocco Tour Packages
Marrakech Day Trips offer visitors the chance to visit the Sites, Monuments, gardens, souks in Morocco's most visited cities. All in just one-day trips which incorporate a day tour to
Essaouira
, 
Ouarzazate
, 
OUKAIMEDEN