On

November 19, 2022

Tags:
No Comments
How To Plan a Morocco Desert Trip
Have you ever wanted to ride a camel through the desert, stay in a luxurious tent, and experience the exotic culture of Morocco? If so, then a desert trip is the perfect vacation for you!
Here at fez city tour, we know a thing or two about planning perfect desert getaways. So whether you're looking for morocco desert trip on what to pack, where to go, or how to budget, we've got you covered.
So what are you?
Morocco Desert trip, one of the top experiences you will ever have in your life and especially during Morocco travel. If you are family, friends, couples, or solo traveler to Morocco and the Desert.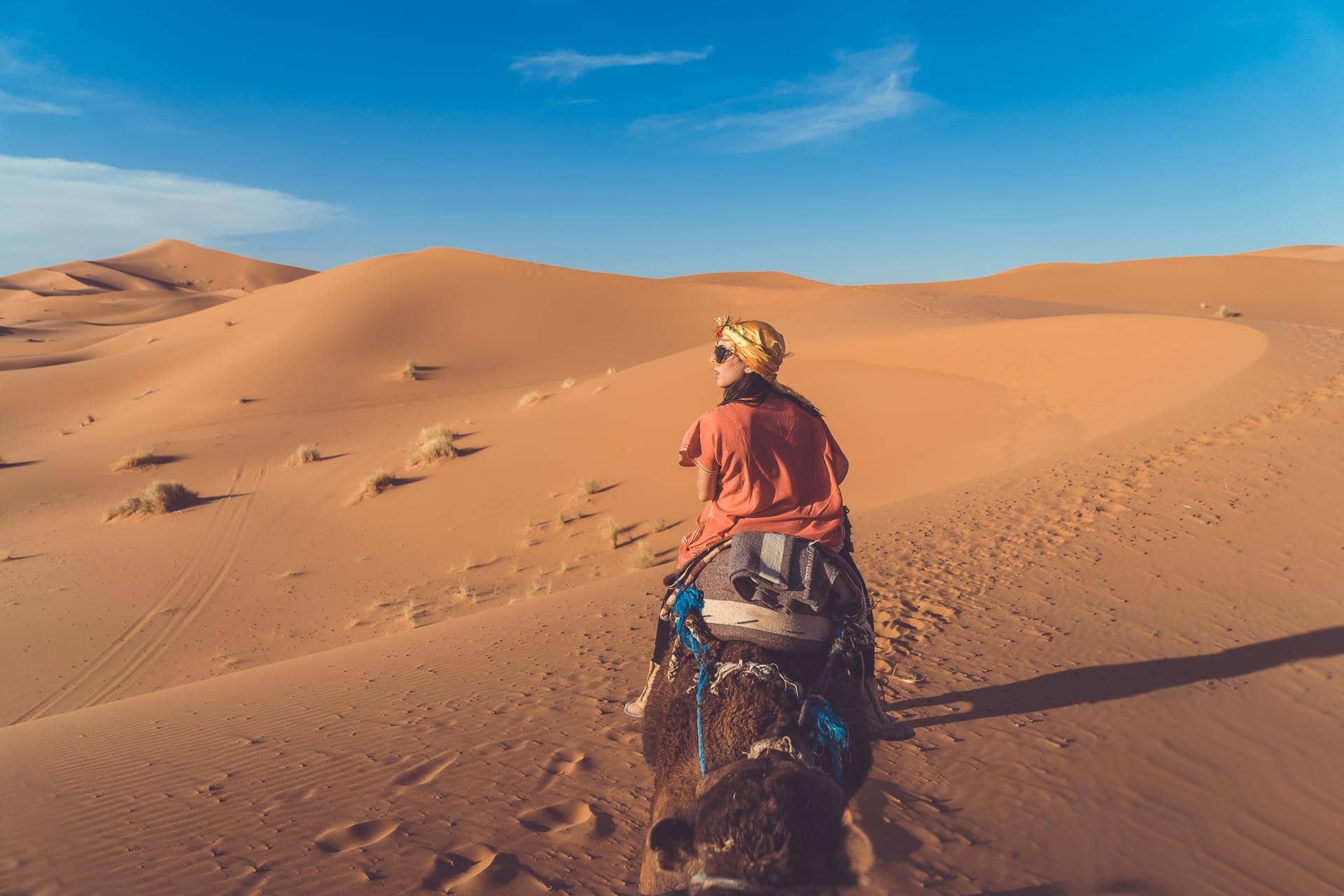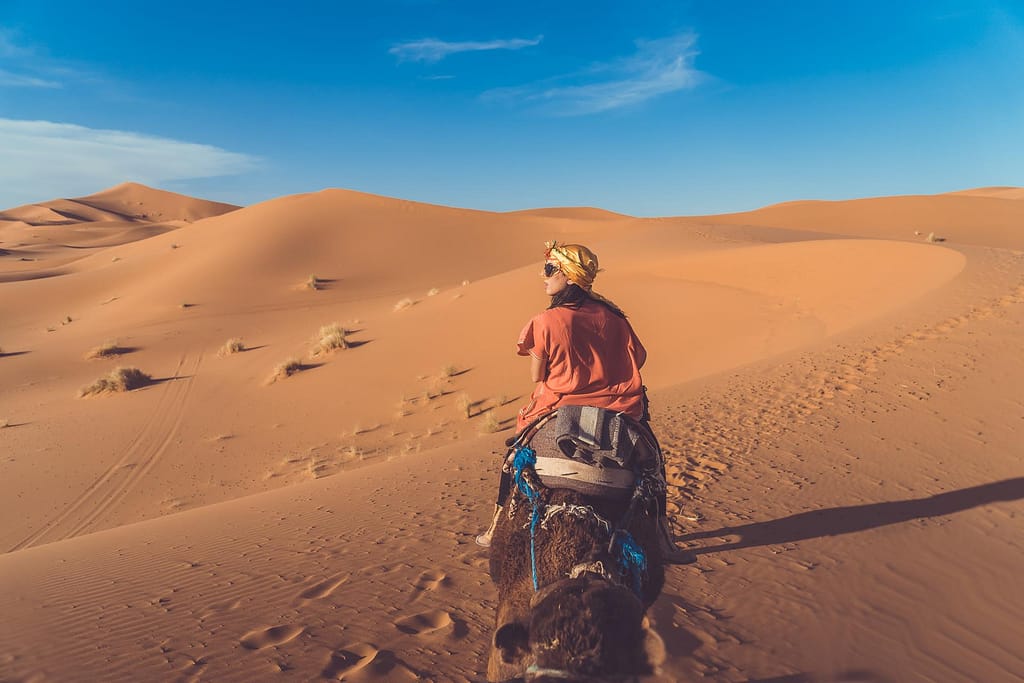 Imagine yourself enjoying time hundreds of feet high in the desert, atop a camel, surrounded by sand while you watch the sunset, eat food from steaming clay pots under a starry sky, and sit around a campfire with Berber folklore. It's so calm and vibrant at the same time, you will hear the deep thoughts inside your head.
This article will take you step by step to organize the perfect Morocco desert trip morocco desert tours from Marrakech or fez
If you are taking a Morocco vacation, Morocco desert trip,or Merzouga Should be on your list. Because It's one of the best morocco desert tours and an incredible place that must be visited during a Morocco trip or Morocco travel.
How To Get To The Desert Of Morocco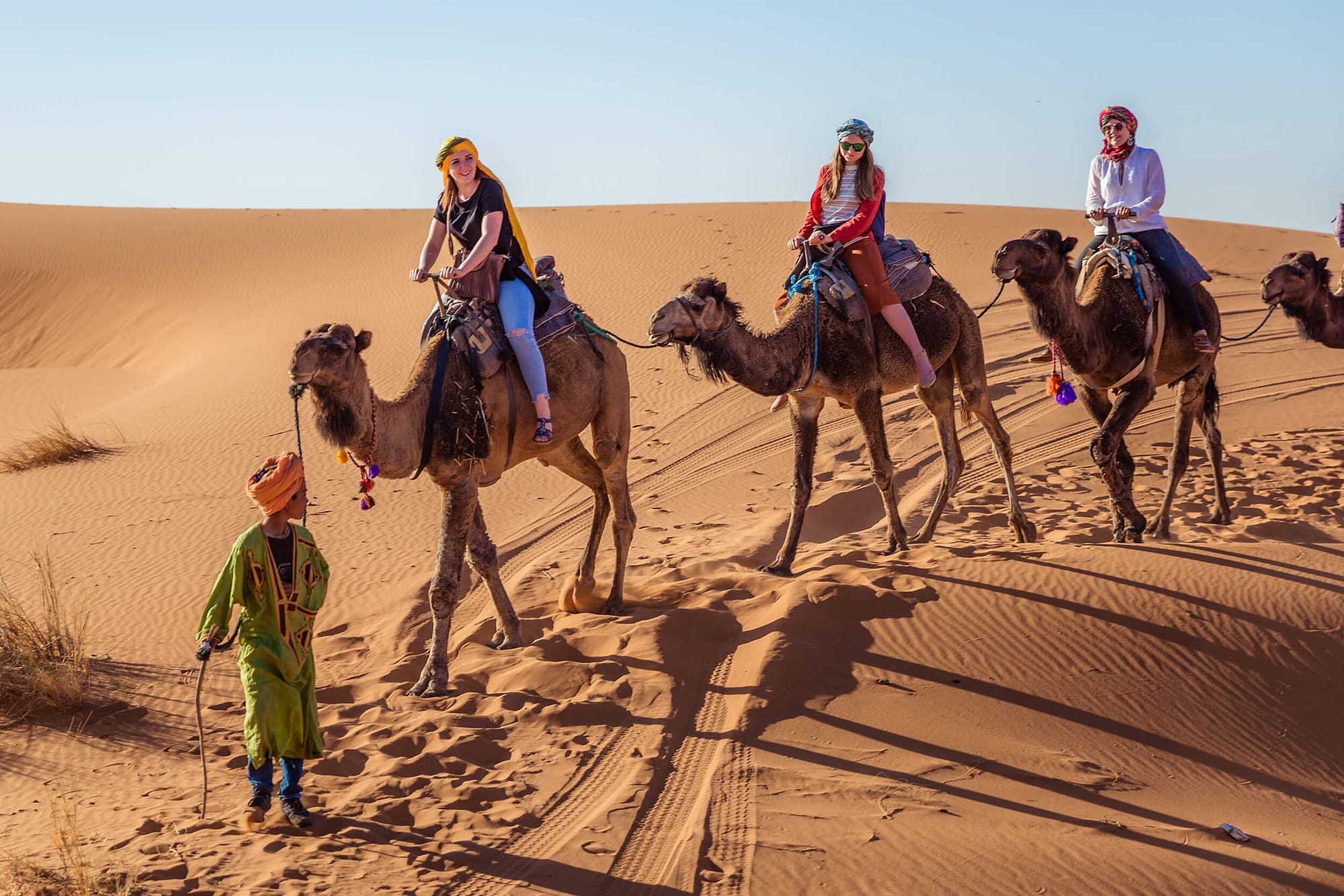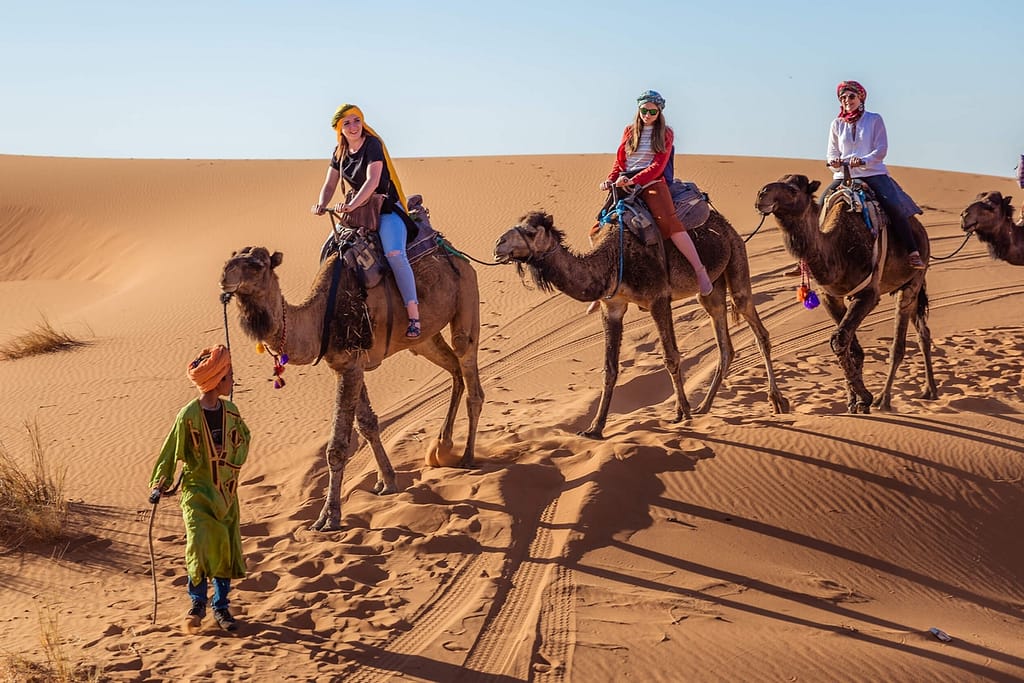 From all of the major Moroccan cities, there are numerous options for getting to the Merzouga desert.You have the option of hiring a Professional private driver, hiring a private driver with an overnight stay (which usually only provides you one night in the desert and depends on client needs), taking the bus, or driving yourself.
Morocco desert Trip packages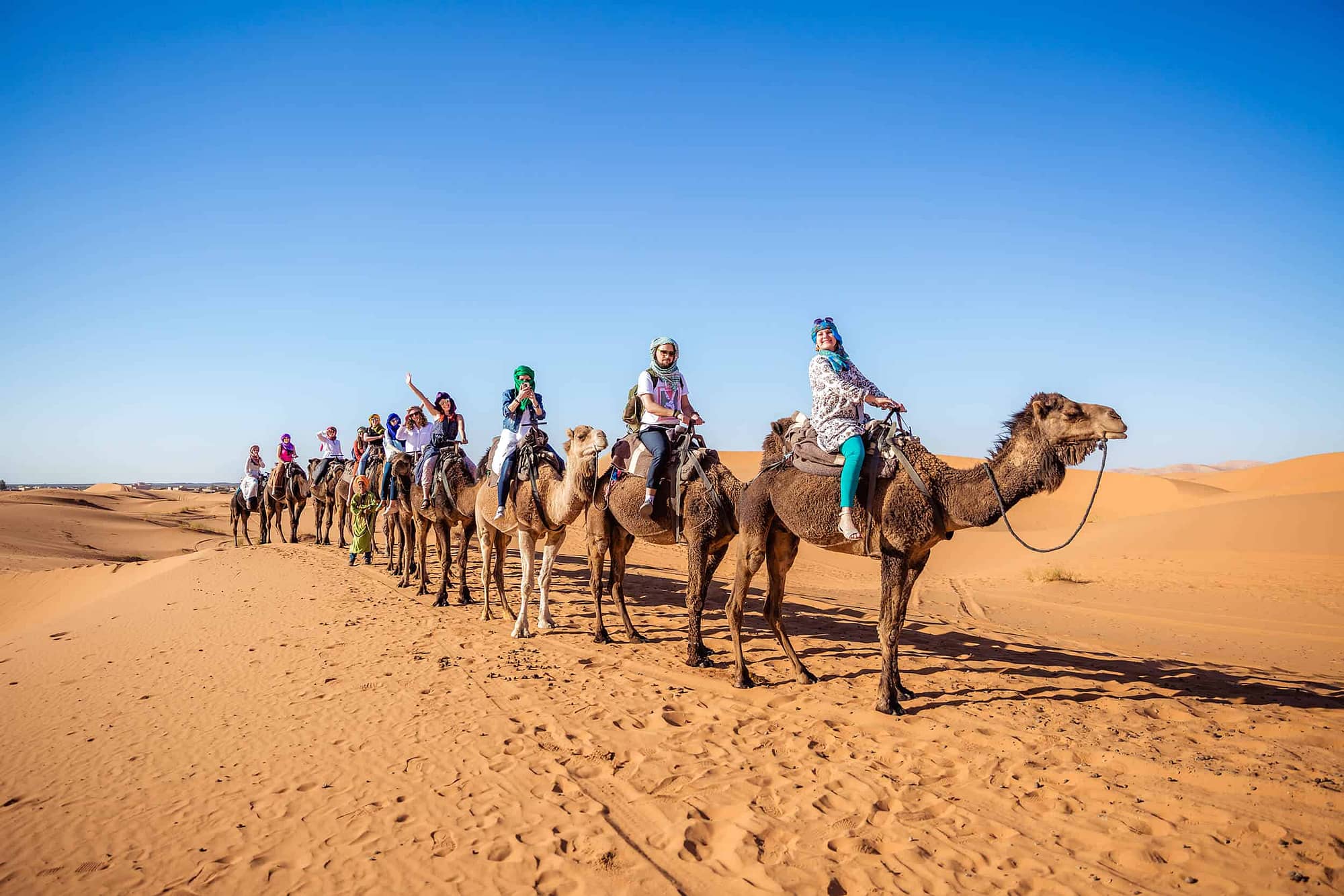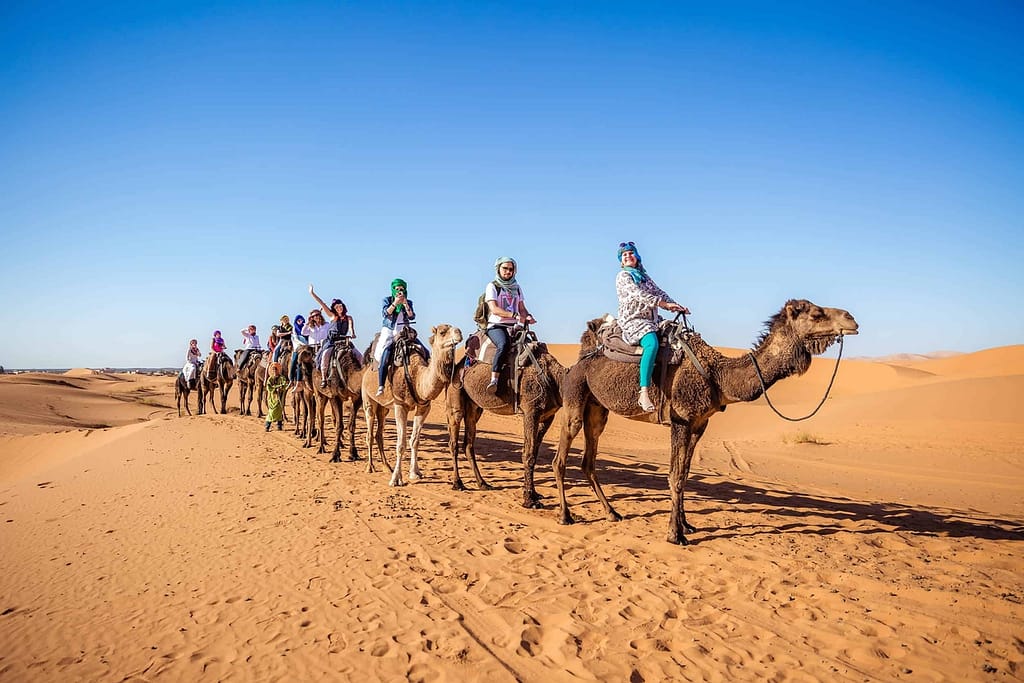 There are a lot of packages options you can join or book it easily and quickly with the best tour and transport agency in the imperial city Fez City Tour
Start From Fez city:
• Fez to Fez via Merzouga desert Tour 2days /1nights
• Fez to Fez via Merzouga desert Tour 3days /2nights
• Fez to Marrakech via Merzouga desert Tour 2days /1nights
•Fez to Marrakech via Merzouga desert Tour 3days /2nights
•Fez to Marrakech via Merzouga desert Tour 4days /3nights
• Fez to Marrakech via Merzouga desert Tour 5 days /4nights
Start From Marrakech city :
• Marrakech to Fez via Merzouga desert Tour 3days /2nights
• Marrakech to Fez via Merzouga desert Tour 4days /3nights
• Marrakech to Marrakech via Merzouga desert Tour 4days /3nights
• Marrakech to Marrakech via Merzouga desert Tour 5days /4nights
Best Time To Go To The Morocco Desert Trip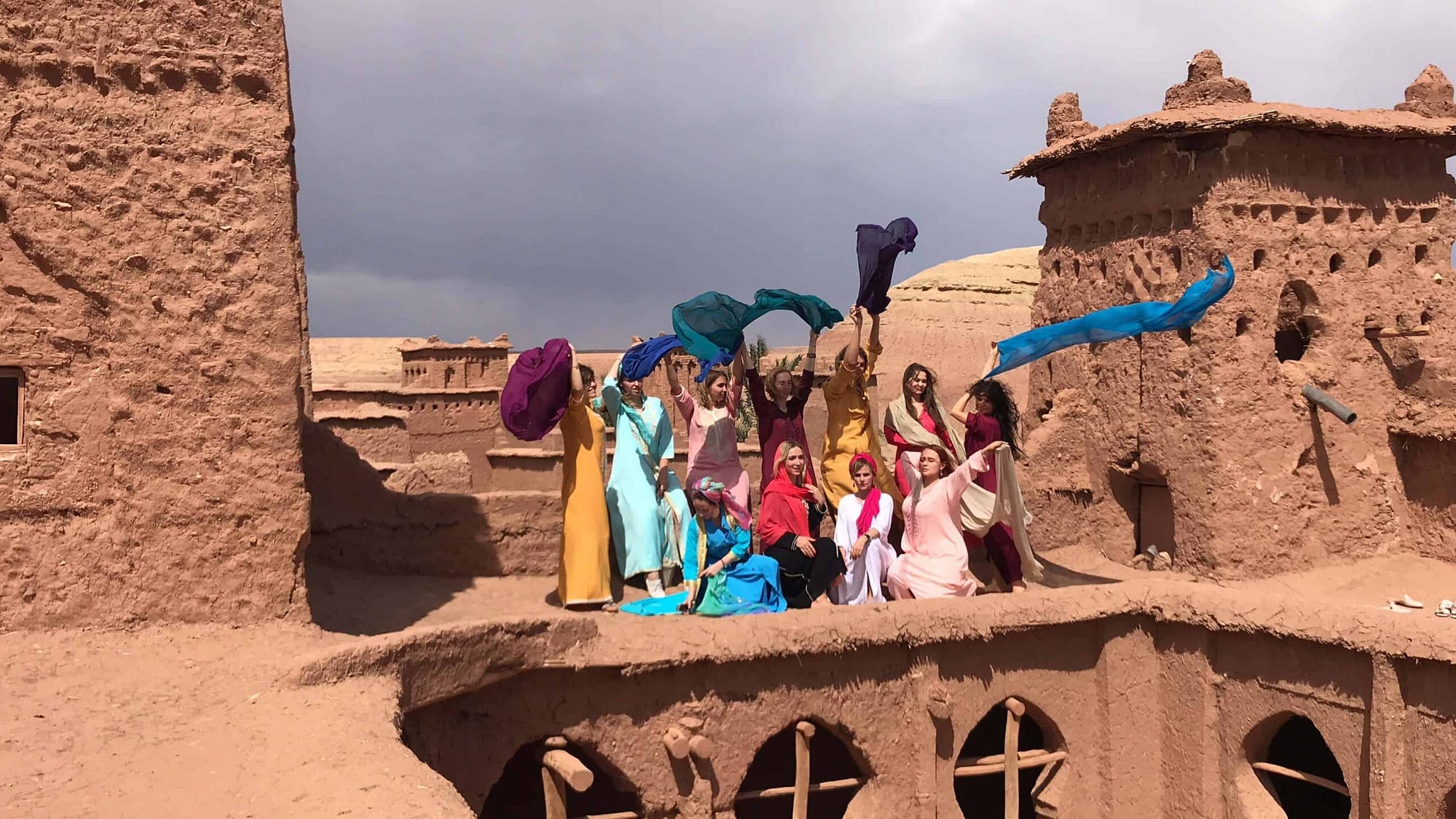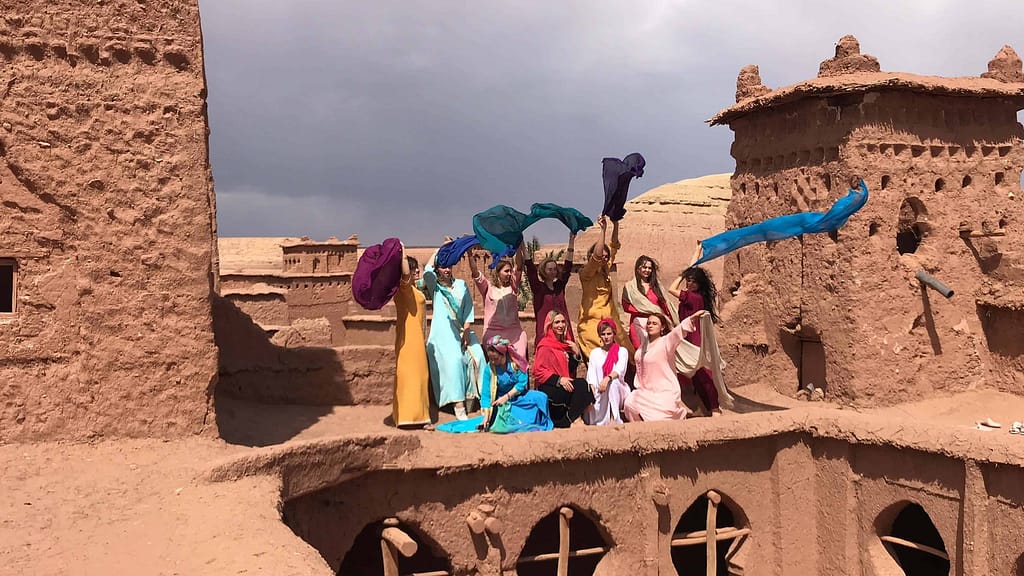 During the winter, it can get surprisingly cold. It's even possible for it to snow! If you visited in late February you will find the perfect weather. It may get fairly hot in the summer (above 50 degrees), and walking in the sand in that heat is difficult.
Fall, late winter, spring, or early summer are the finest times to visit the Sahara desert. This guarantees that the temperature does not get excessively hot or chilly. We found it comfortable, albeit the nights were still a little chilly. Layers, such as coats and scarves, should be brought with you so you can dress appropriately.
what to do on the Morocco desert Trip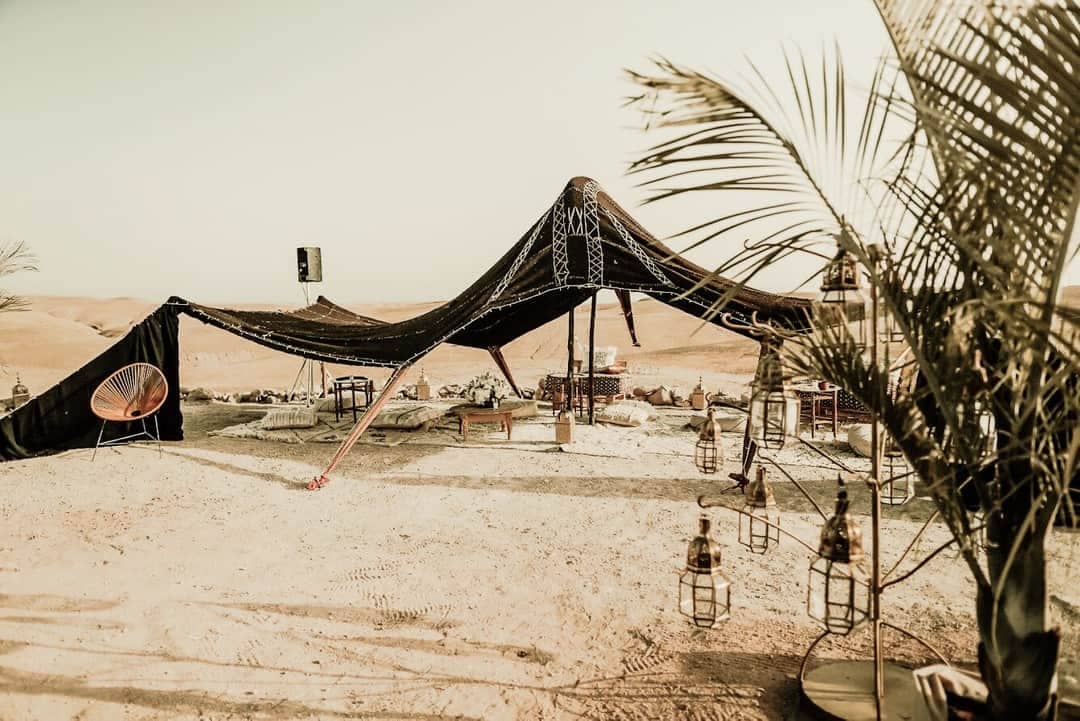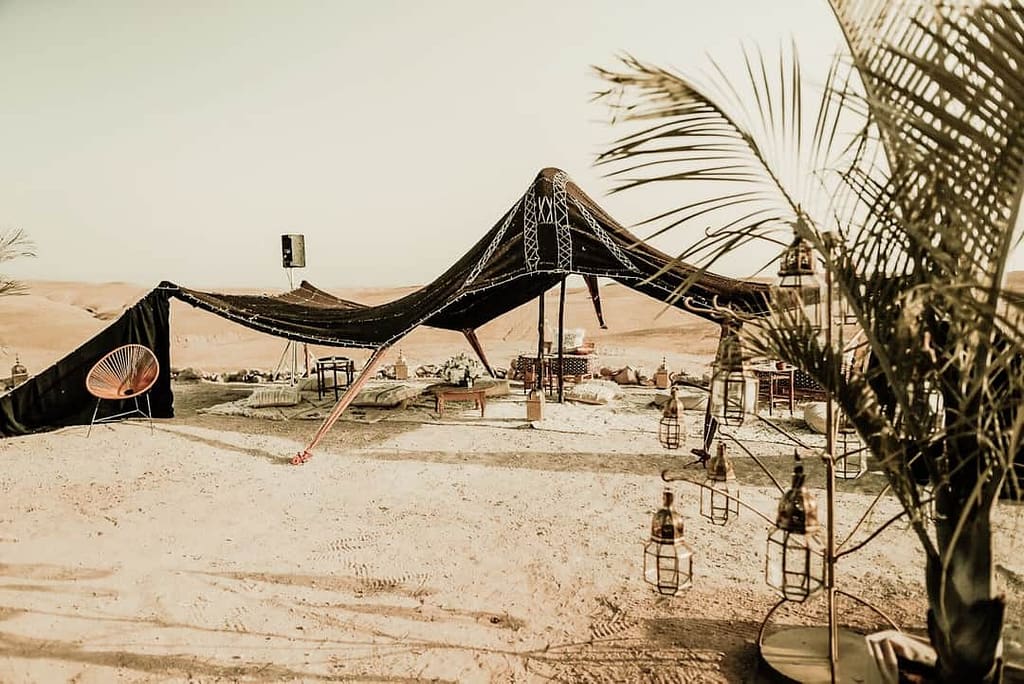 There are plenty of things to do in the desert or just relax and watch the sun over the Sahara.
Of course, the best thing to do in the desert is camel trekking to enjoy sunset and sunrise, definitely worthy activity.
Honestly, every traveler to Morocco should experience the sunset/sunrise in the desert with camel trekking or hike up for unforgettable moments, Briefly, you can enjoy
• Camel trekking
• QUAD BIKING
• SANDBOARDING
• 4×4 DRIVE
• Star-Gazing
• Learn about Berber Culture
• Learn about Gnawa Culture
• Hunt for fossils
• Buggy Tour Experience.
• Shop in the local markets
• Visit a nomadic family
• Sleep in a Berber Camp
What To Pack For The Morocco Desert Trip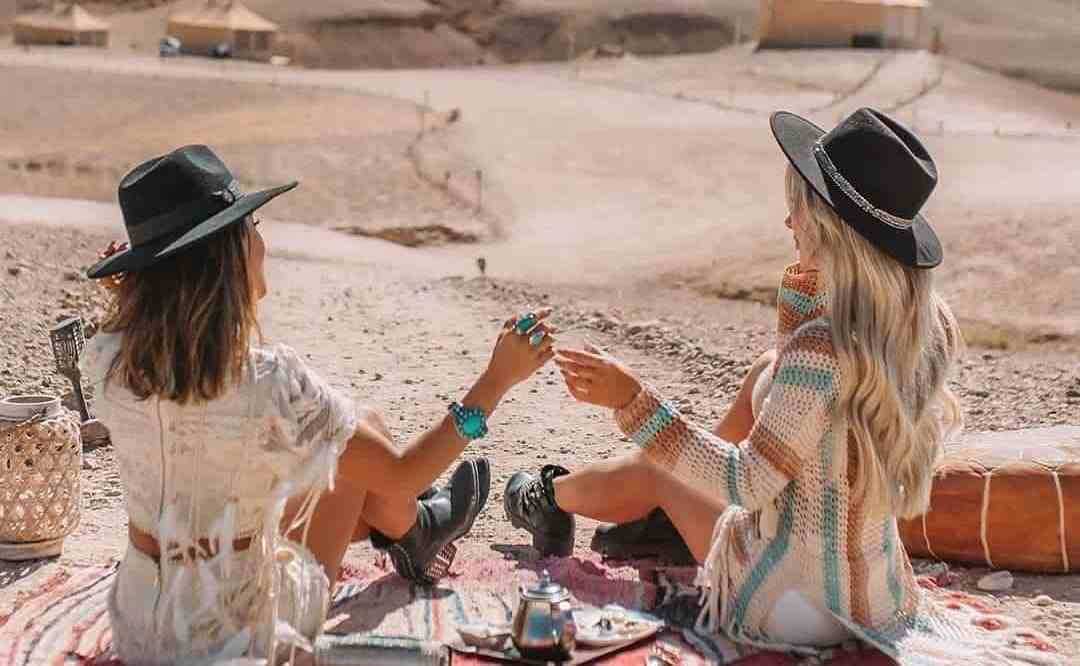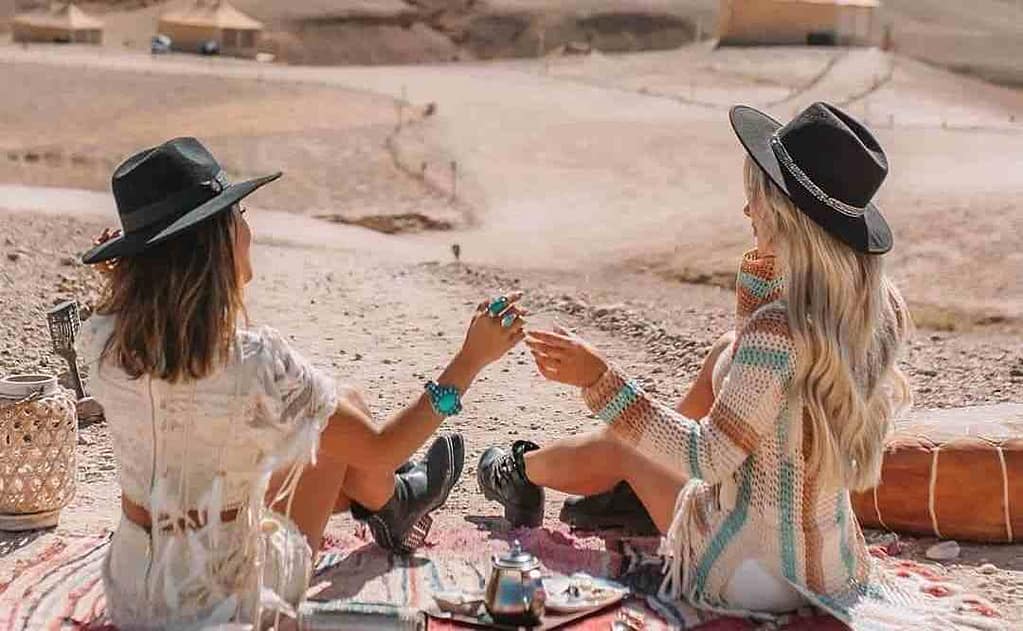 The temperature varies in the Sahara desert of Morocco. From super warm days to chilly nights
The Sahara desert has a wide range of temperatures. From hot days to chilly nights, there's something for everyone.
I advise travelers to the Morocco desert /Merzouga desert to Bring a jacket, layers like scarves and/or a cardigan, as well as flip flops and tennis shoes. A scarf is ideal for keeping warm, blocking the wind, and keeping the sun at bay. If the wind picks up, you'll want to wear a scarf to protect your face from the sand and the heat.
I also recommend taking sunscreen, and cash with you (most places only accept cash).
My advice is to arrange a tour reservation before arriving in Morocco. This way, you'll know exactly what you're getting and what facilities are included. If you're reading this in Morocco or are looking for a new adventure, go visit Fez City Tour website and make a reservation!
Regardless of how you plan your trip to Morocco, I strongly advise you to see the desert. It's really a one-of-a-kind experience that you'll remember for the rest of your life. The Moroccan desert is one of the most magical places, be sure you will be planning your return!
CREATE YOUR MOROCCO DESERT TRIP
While you may schedule your Morocco Sahara tour when you arrive, there are some hazards to doing so alone, especially for female solo travelers. When organizing an overnight from Marrakesh to Merzouga or Zagora Sahara, it's critical to who you're booking with.
In Morocco's largest cities, many travel businesses are selling the same tours. If something goes wrong, you'll need to know the company's name so you can tell other travelers about it and prevent it from occurring again.
The advantage of booking in advance is that you may conduct thorough research and select reputable agencies right away.
When you book a personalized tour with Fez City Tour Agency, you'll have a variety of options and our travel agents will plan a safe trip to guarantee you have the best possible time in the Moroccan desert. All of our Local Agents at Fez City Tour have been hand-picked to ensure that you enjoy the greatest possible experience.
Final Words…About Morocco desert trip
The Sahara Desert was probably one of the travelers' favorite tours to date and comes highly recommended.
Personally, Any of my clients who didn't book in advance and booked through one of the many tour operators which are located in and around the Djemaa el Fna and/or the souks.
otherwise, your hotel/Riad can arrange and book your Sahara tour but it may come with a commission fee. So, it all depends on the traveler's budget.
If you have 3 days in Morocco whether you are in Fez or Marrakech, try and get a tour that goes deeper into the Sahara Desert.
Fez City Tour Agency can organize adventures for everyone
From embarking on an authentic experience to enjoying stunning sunsets from your luxurious hotel balcony in Merzouga or at camel trekking, there is an adventure for everyone!
Fuel your Morocco travel inspiration with the top luxury and budget trips and tours. When you're ready to start planning your own Morocco or Sahara adventure, enjoy worry-free booking with our Peace of Mind program with Fez City Tour.